Canopy Installations in Sussex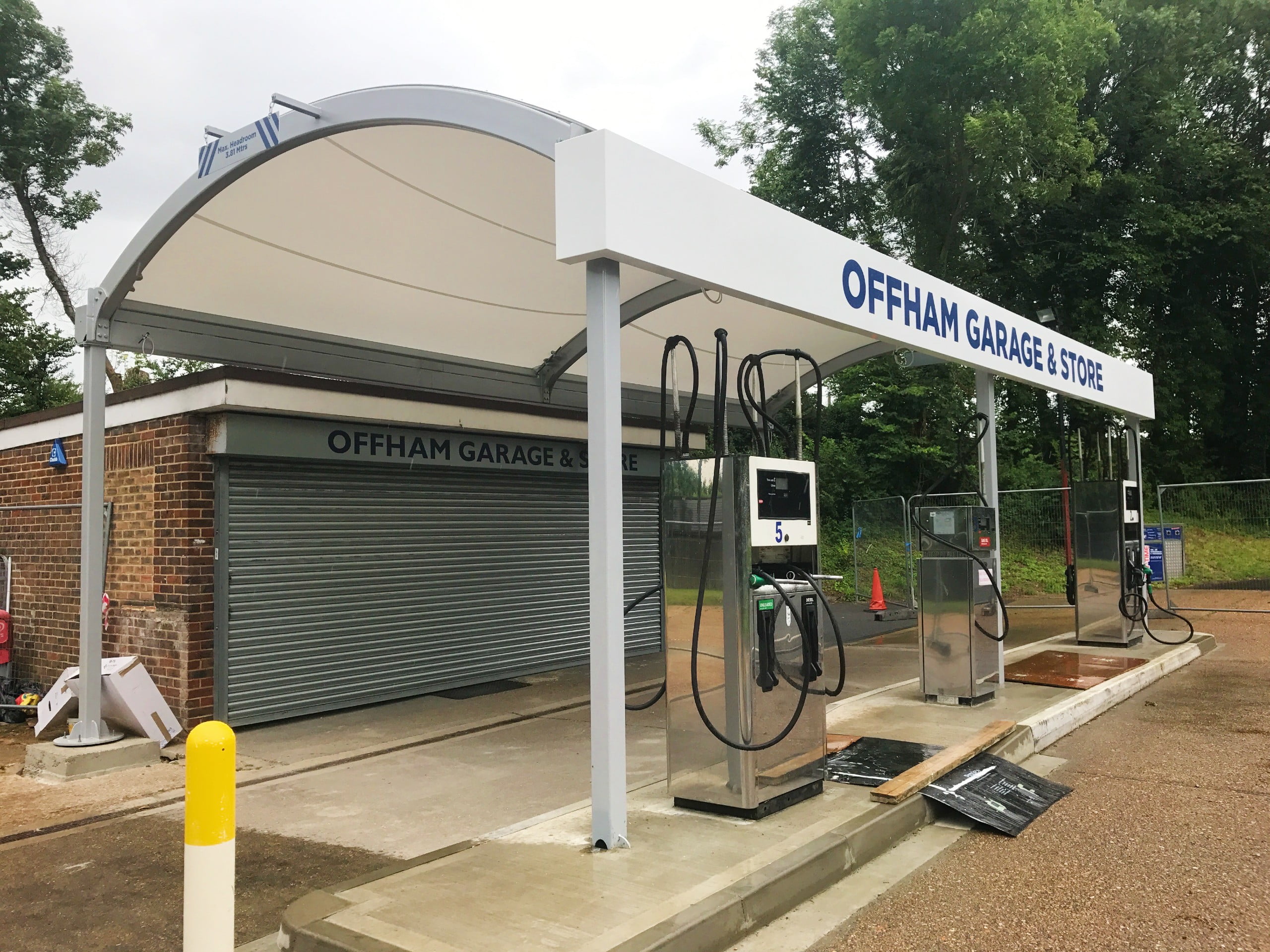 Offam Garage & Store, Lewes
For this project, the design team modified our pre-built Epsom walkway model to meet two very important criteria set by the client. First, a full rainwater management system was put in place with integrated gutters in the columns. Second, the structure was made extra tall to allow a sufficient amount of clearance for vehicles using the fuel pumps.
A tensile fabric membrane is not a commonly used roofing material for petrol station canopies, however examples such as Offham Garage shows there is no reason not to opt for a tensile fabric canopy instead of more conventional options.
St. John's Cricket Pavilion, Burgess Hill
When Mid Sussex District Council specified ArcCan for a tensile fabric patio shade we were absolutely delighted. The canopy offers a versatile application - acting as a nursery play shade during the week and then as an area for cricket players to take cover during the hot summer months.
The canopy supplied is our Concord 55 hypar structure which will be a valuable addition to the cricket club and the day nursery.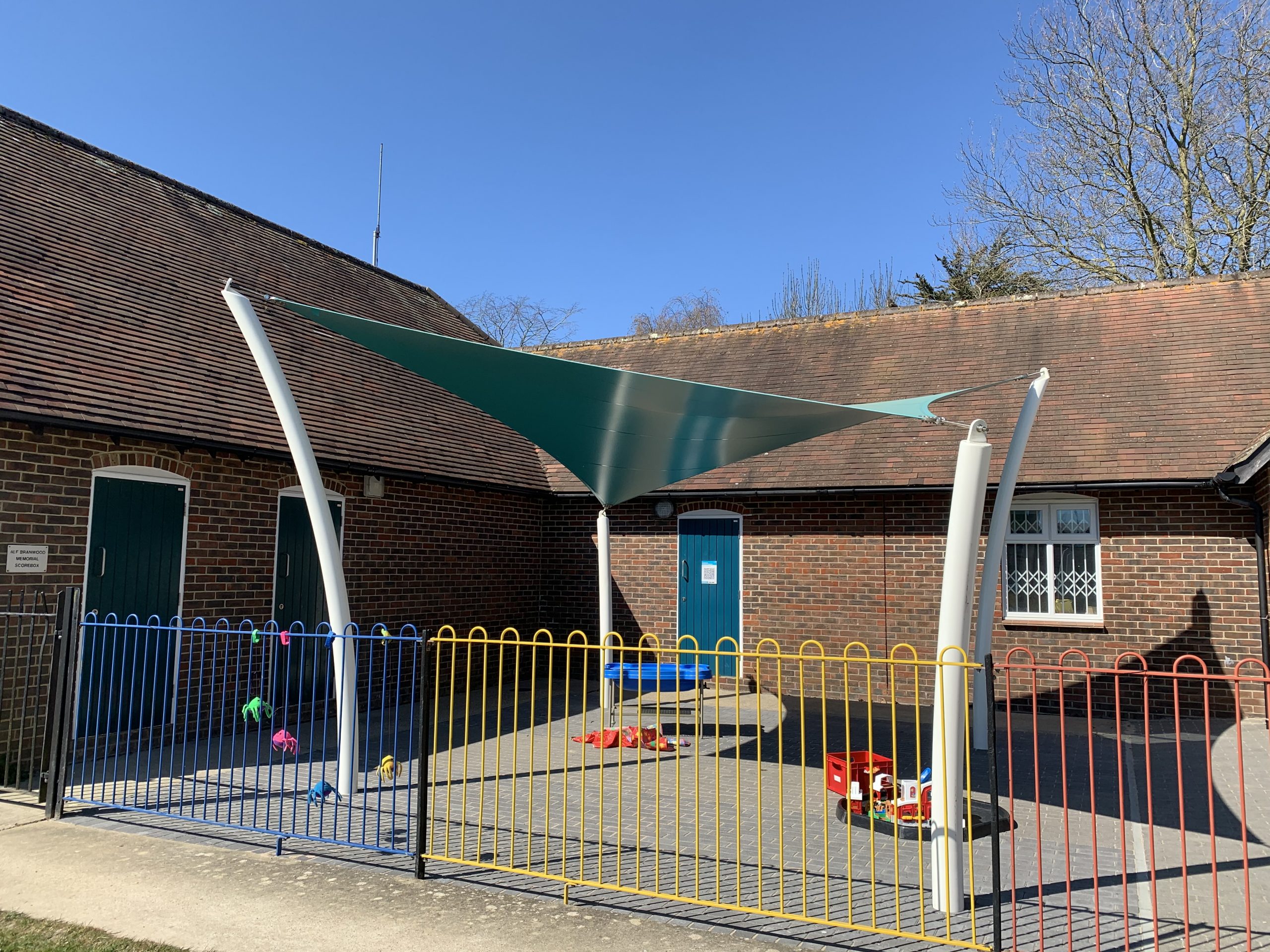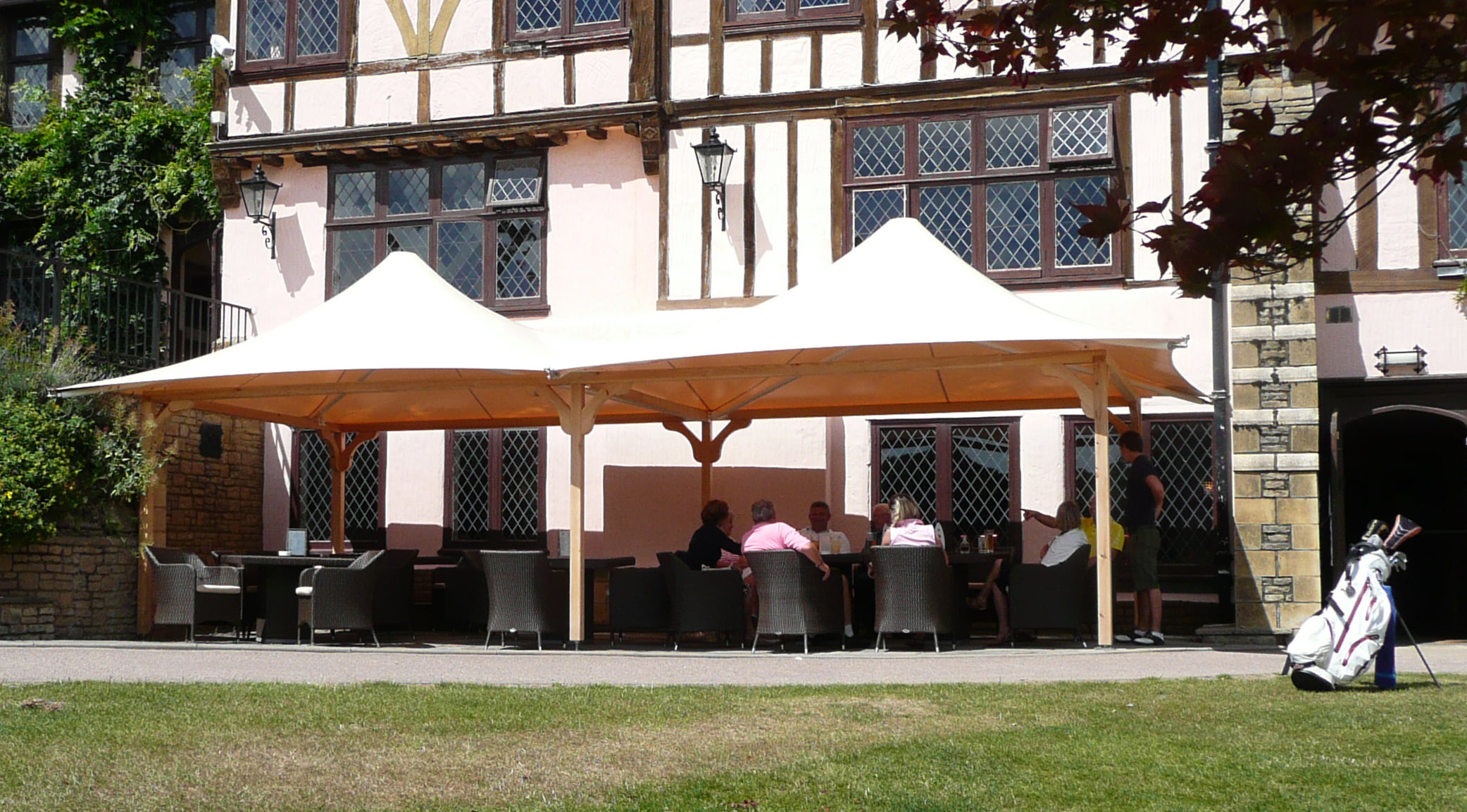 Mannings Heath Golf Club, Horsham
This double conic canopy installed at Mannings Heath Golf Club serves as a stylish terrace shade where weary golfers can relax and replenish in shelter from the rain and sun.
The Amberley consists of a treated timber frame with steel reinforcement, and in instances such as this project can easily be installed directly onto a patio or terrace without any concrete foundations.
Royal Alexandra Children's, Hospital, Brighton
We were thrilled when Rockinghorse Children's Charity chose ArcCan as the canopy supplier for an aesthetically pleasing sensory play area shade for the children at the Royal Alexandra Children's Hospital.
The Chelsea hypar was perfect for this project, with its six curved columns and overall size of approximately 10 metres diameter. The installation was completed with special branding on the waterproof PVC fabric roof.