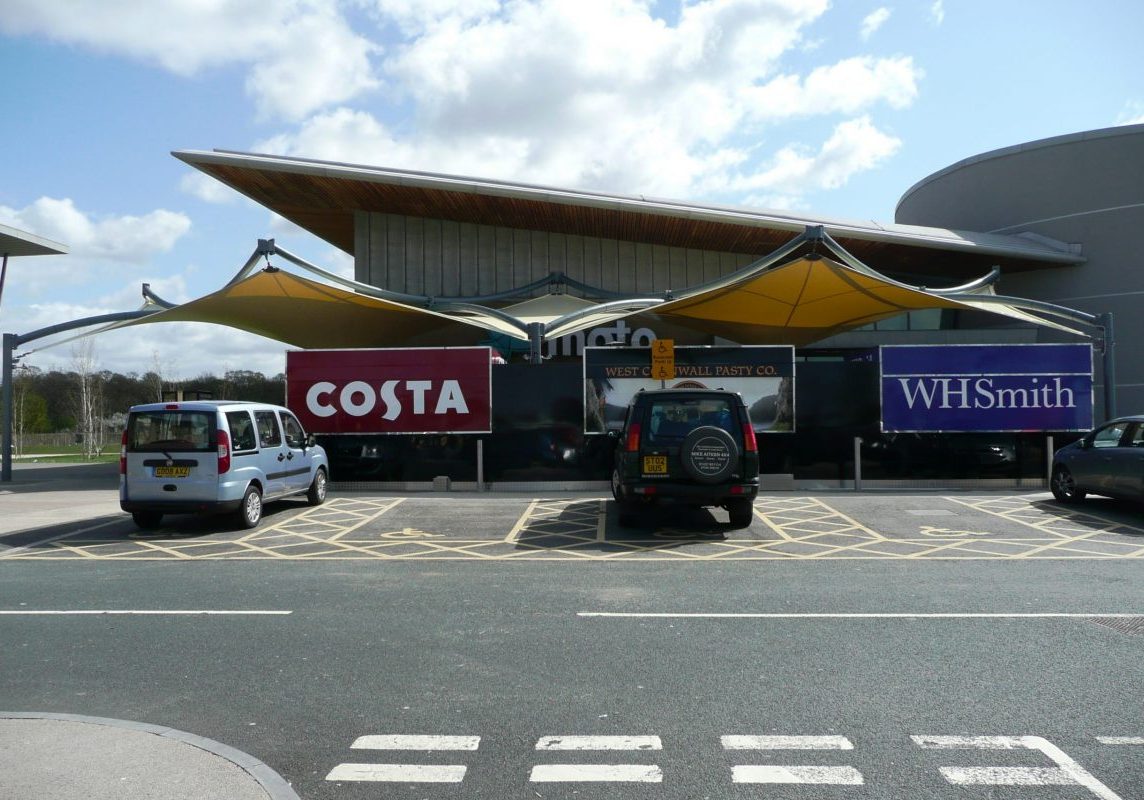 Tensile Fabric Canopy Case Study
We take great pride in the stunning covered walkway that we installed at Moto Services in Wetherby, and for good reason! We were contacted by JWA Architects to provide a waterproof shading solution in the area adjacent to the food and retail outlets in the external courtyard.
Education: Outdoor dining, outdoor classrooms, play areas
Commercial: Shopping centre walkways, petrol services
Sports & Leisure: Performance areas, spectator seating, fan zones
Hotels & Restaurants: Outdoor seating, entrances, smoking shelters
Healthcare: Covered walkway links, cycle parking, play areas
Private: Patios and outdoor seating areas, car ports, hot tubs and swimming pools
How to Specify Our Tensile Fabric Structures
If you are an architect or specifier we would be delighted for you to specify ArcCan for your next shading project. To specify our products, head to our product search page to find the most suitable product.
On each product page, there is a technical specification that covers the essentials. For more information and 3D CAD drawings please contact us.