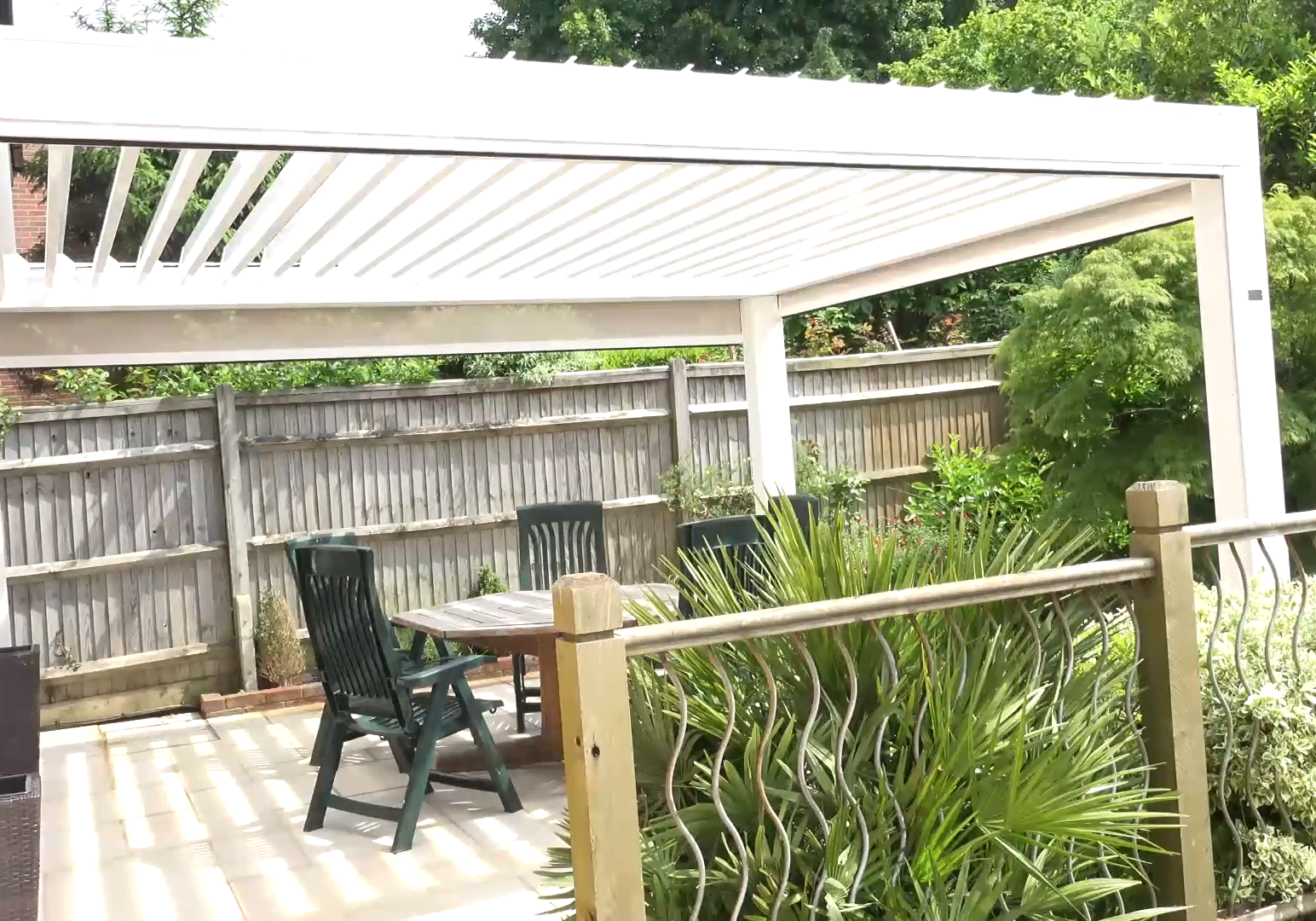 A contemporary solution to outdoor dining
A louvred roof contains a series of horizontal metal blades evenly dispersed across the structure's roof. These blades open, close or tilt at the desired angle to allow fresh air, sunlight and weather protection.
Louvred roof pergolas are leading the way for architects and end-users seeking an ultra-modern and eye-catching design.
Our louvred roof range includes the Vision, Opera, Brera and Connect Glass Room.
Integrated gutters built into the framework
Powder coating to meet any RAL colour
Wind and/or rain sensors
LED lighting
Infra-red heating
Side awnings
Fixed or sliding glass slides
How to Specify Our Retractable Roof Ststems
If you are an architect or specifier we would be delighted for you to specify ArcCan for your next shading project. To specify our products, head to our product search page to find the most suitable product.
On each product page, there is a technical specification that covers the essentials. For more information and 3D CAD drawings please contact us.