A tensile fabric square coned gazebo with a timber frame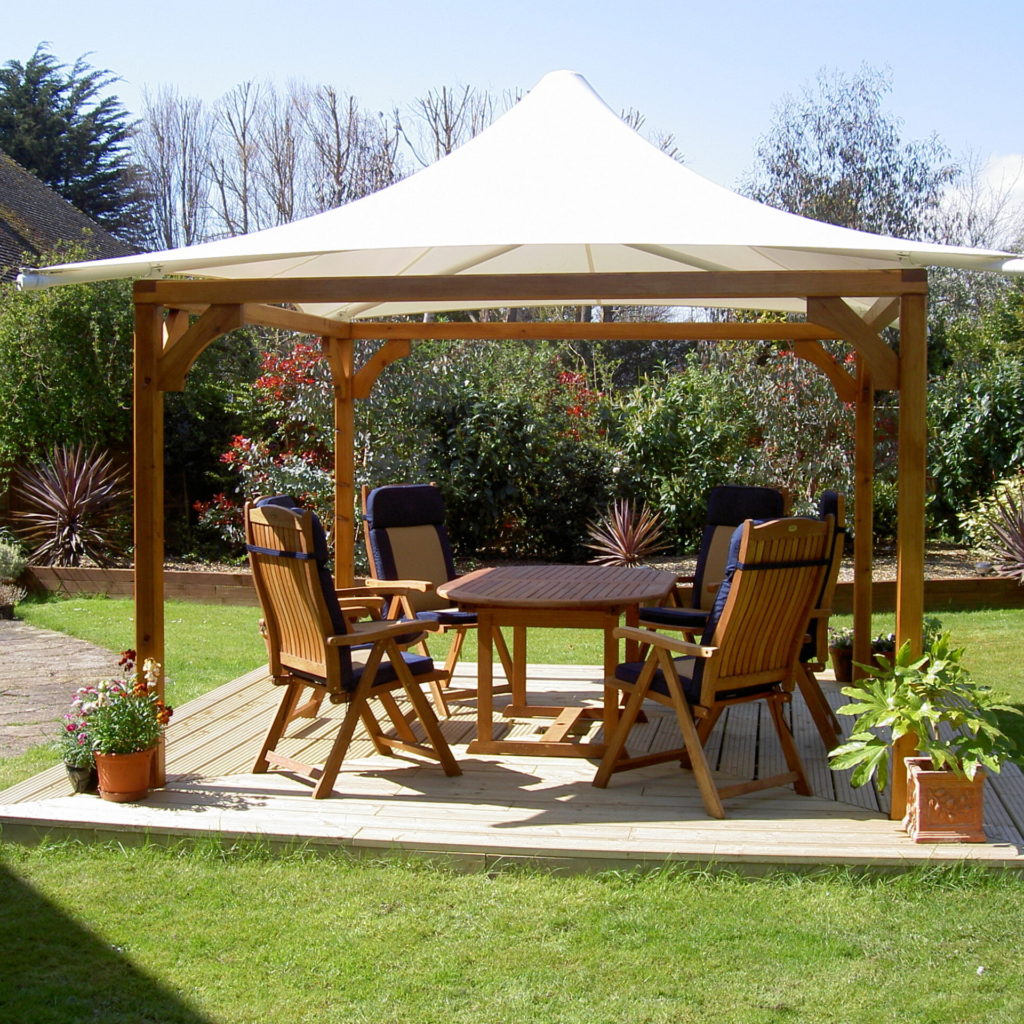 This stylish yet sturdy garden shade with its crafted timber frame and tensile fabric conic canopy has become a popular choice for garden designers creating entertainment space in private or commercial environments.
Often specified as a seating area in a sensory garden or as a refuge in a woodland setting, the structure can be supplied in softwood, oak or iroko to blend in with the surroundings. We have also installed this timber gazebo in a number of pubs and restaurants to create elegant outdoor dining areas.
Available in any size from 3 metres square up to 6 metres as a stand-alone unit, it's also possible to cover vast areas by creating joining multiple units together. Take your pick of colours with 43 colours to choose from for the waterproof PVC fabric. For the ultimate experience, pair the Amberley with ArcCan infra-red heaters and LED lights to ensure usage all year round.
Whilst rather understated in appearance, the Amberley has been engineered to high standards and will withstand extremes of weather throughout the year.
As with all of ArcCan's standard products, the Amberley Timber Gazebo is guaranteed for 10-years against the harshest of weather.
Wide range of fabric colours available
Accessories include lighting & IR heating
Custom designs include rectangular and multi-coned styles
Warranted for ten years
Warranty: 10-years on all parts
Structure Framework & Finish: Treated softwood, oak or iroko
Structure Width: Min 3m to Max 6m (one unit)
Structure Length: Min 3m to Max 6m (one unit)
Structure Area: 9m2 to 36m2       
Canopy Style: Conic
Canopy Shape: Square
Free Standing: Yes
Fabric: PVC-Coated Waterproof
Modular Structure: Yes
Sides Available: Yes
Gutters: No