A durable wall-mounted structure with 6 metre spans between posts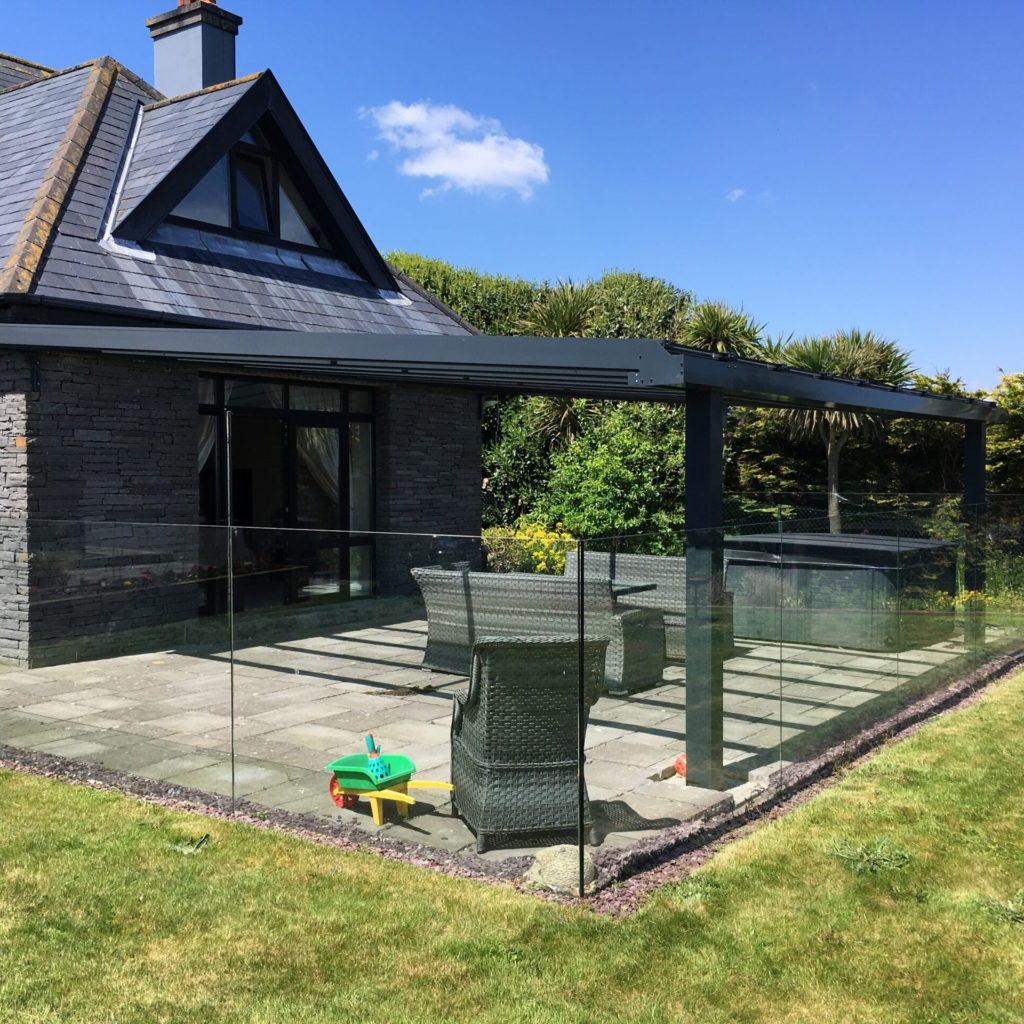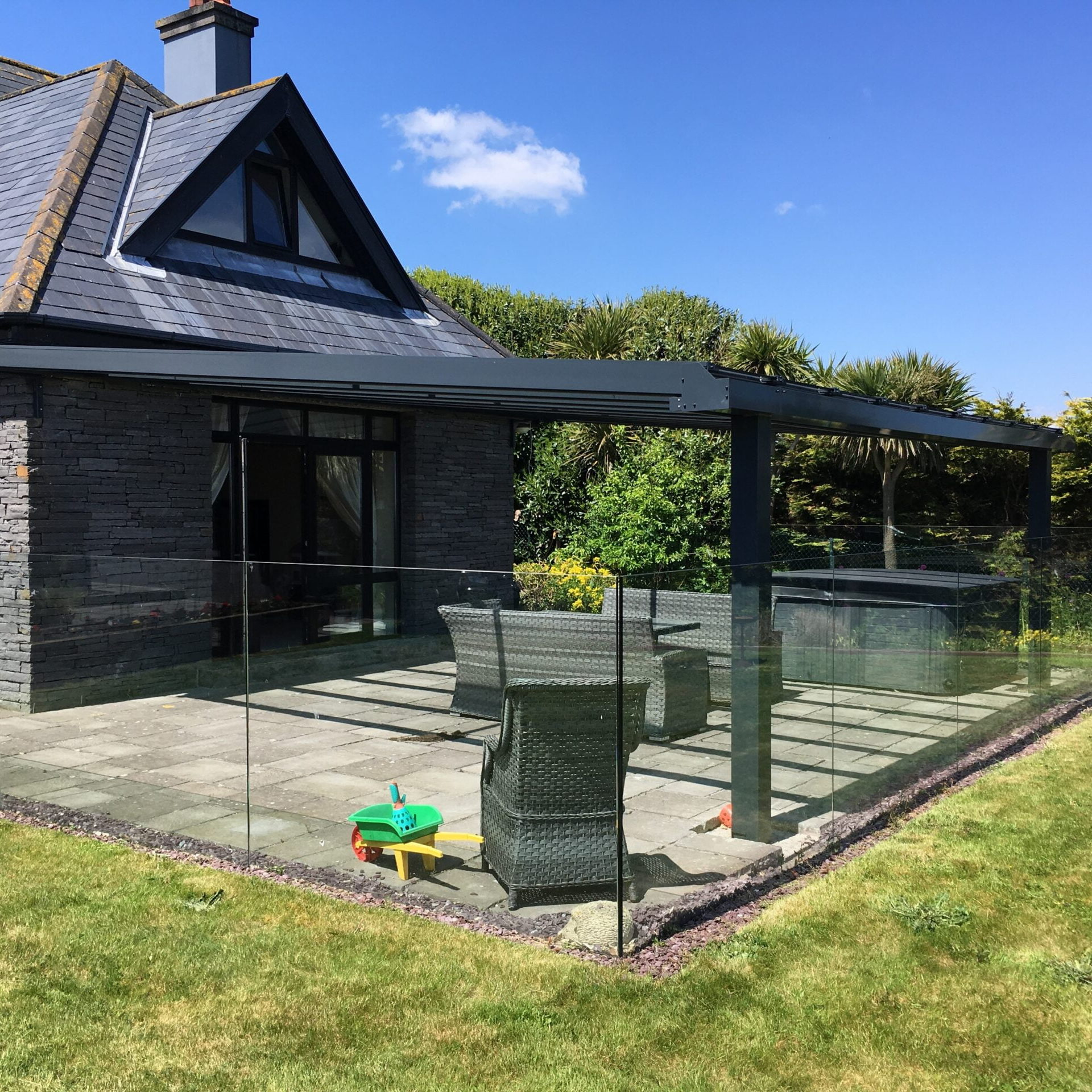 The Canterbury range consists of three different veranda structures designed to complement any surroundings, whether contemporary or traditional.
The Canterbury has many possible applications but is most commonly chosen by homeowners looking for reliable weather protection over their patio. The large spans of this veranda also make it a fantastic cost-effective choice for restaurant owners or school business managers searching for an outdoor dining canopy.
Turn your patio or outdoor dining area into a key feature and make the most of your outdoor space by installing a veranda.
Made completely from aluminium, all Canterbury structures span 6 metres from post to post with a projection up to 6 metres and can be fitted with either an 8mm toughened glass roof or 35mm structured polycarbonate sheets. Our verandas are wall-mounted to an existing building, minimising the number of potentially hazardous posts and maximising the amount of space underneath the canopy.
The glass option offers improved acoustic properties reducing noise from rain during a downpour as well as providing a sparkling finish that is easy to maintain. Each system can be manufactured to an exact size to suit individual requirements and can be powder coated to any RAL or BS colour. The structures feature easy-fix clip-on profiles that hide fixings and downpipes to give a stylish and modern look with cabling for LED lighting, IR heaters or sound systems hidden from view.
The Canterbury range includes:
The Contemporary with its clean minimal look
The Lifestyle with its rounded face & soft finish and
The Traditional with its ornate gutters, and clip-on cladding
As with all of ArcCan's standard products, the Canterbury Veranda Range is guaranteed for 10-years against heavy rain, wind and snow, and with a 20-year minimum life expectancy, you have the assurance you are investing for the future.
Powder coated in white Semi-Gloss and RAL7016 Grey (others extra)

Accessories include lighting, IR heating and sound systems

Warranted for 10 years

ArcCan installation teams operate worldwide
Warranty: 10-years on all parts
Structure Framework: Aluminium
Structure Width: Min 2m to Max 6m (One Unit)
Structure Length: Min 2m to Max 6m (One Unit)
Structure Area: From 4m2
Free Standing: No, Wall-Mounted Only
Modular Structure: Yes
Sides Available: Yes
Gutters: Yes