A tensile fabric hypar canopy with straight columns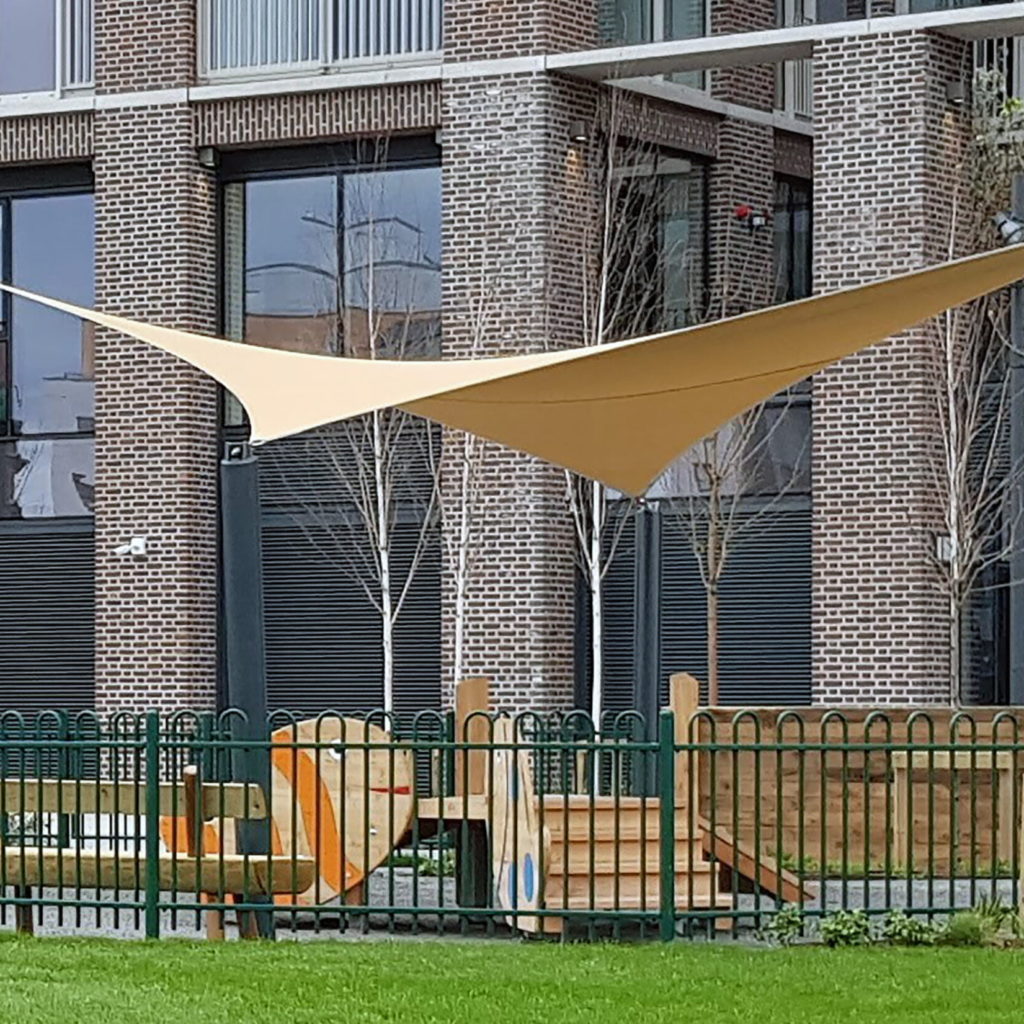 A Coolspan hypar canopy is similar to a Concord but has straight columns leaning outwards. The columns are available in tubular steel or in a steel/timber composite and with either waterproof or shade sail canopies.
A common misconception about sail canopies is that they aren't suited for year-round use. This is because a significant number of hypar canopies are fitted with a porous shade sail material, but with all ArcCan Hypar Canopies we offer the choice of both porous shade only and fully waterproof fabric, meaning a permanent solution is possible and that longevity doesn't have to be compromised in the search for style.
We have an extensive range of fabric colours that can be neutral or bold and can be configured to suit the location whether that be modern or traditional. Most hypar modules are square, but it's also possible to design structures that are slightly rectangular or irregular.
The possible applications for this type of shade structure are endless and we have installed the Coolspan in a number of school playgrounds, private gardens, visitor attractions, public realm areas and hotels and is not confined to one sector.
As with all of ArcCan's standard products, the Coolspan Hypar Canopy is guaranteed for 10-years against heavy rain, wind and snow, and with a 20-year minimum life expectancy, you have the assurance you are investing for the future.
Wide range of fabric colours available
Fully adaptable including custom designs
Warranted for ten years under tension
ArcCan installation teams operate Worldwide
Warranty: 10-years on all parts
Structure Framework & Finish: Steel shot blast, zinc sprayed and polyester powder coated to any standard RAL or BS colour
Structure Width: Min 4m to Max 7m (one unit)
Structure Length: Min 4m to Max 7m (one unit)
Structure Area: From 16m2
Canopy Style: Hypar (Hyperbolic Paraboloid)
Canopy Shape: 4 Sided Polygon
Free Standing: Yes
Available Fabric: PVC-Coated Waterproof or Porous Knitted Shade Cloth
Modular Structure: No
Sides Available: No
Gutters: No