Oxford Barrel Vault Canopy
A tensile fabric double cantilever barrel-vault shade structure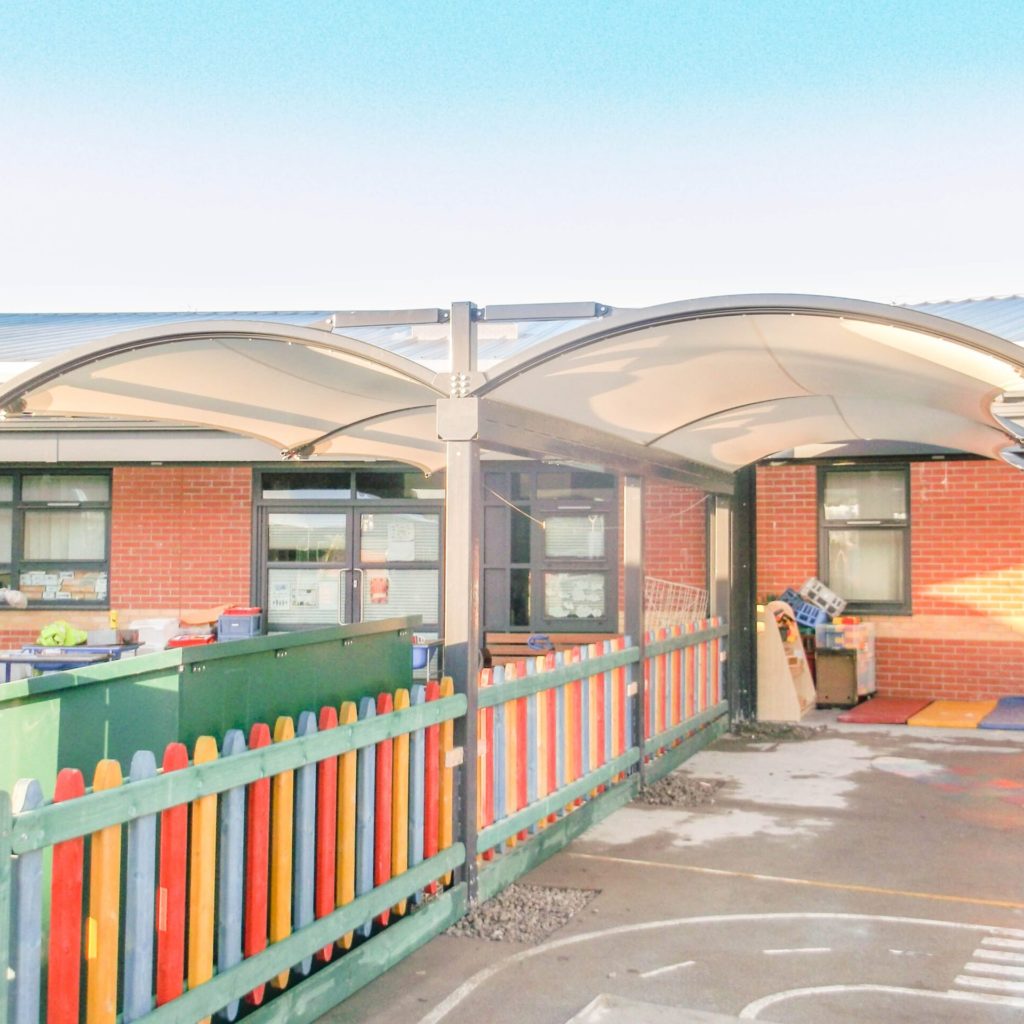 The Oxford is a fully engineered tensile fabric double cantilever barrel vault canopy with a central gutter to collect and drain rainwater down the legs.
Big enough to cover two cars side by side as a premium carport, it can also provide shade and rain protection in a number of different applications such as walkways, and with add-on units can be extended as far as is needed. Fabricated from H/D tubular steel with formed tensile fabric canopies, these structures offer a long-term solution for the protection of vehicles and pedestrians from rain, snow, direct sunlight, tree sap and bird lime.
As with all of ArcCan's standard products, the Oxford Barrel Vault Canopy is guaranteed for 10-years against heavy rain, wind and snow, and with a 20-year minimum life expectancy, you have peace of mind that you are investing for the future.
Wide range of fabric colours available
Accessories include lighting & IR heating
Fully adaptable including custom designs
Warranted for ten years under tension
ArcCan installation teams operate Worldwide
Warranty: 10-years on all parts
Structure Framework & Finish: Steel shot blast, zinc sprayed and polyester powder coated to any standard RAL or BS colour
Structure Width: From 4m
Structure Length: From 4m
Structure Area: From 16m2
Canopy Style: Barrel Vault
Free Standing: Yes
Available Fabric: PVC-Coated Waterproof
Modular Structure: Yes
Sides Available: No
Gutters: No (optional)