A tensile fabric triple conic canopy with either two or three tubular steel columns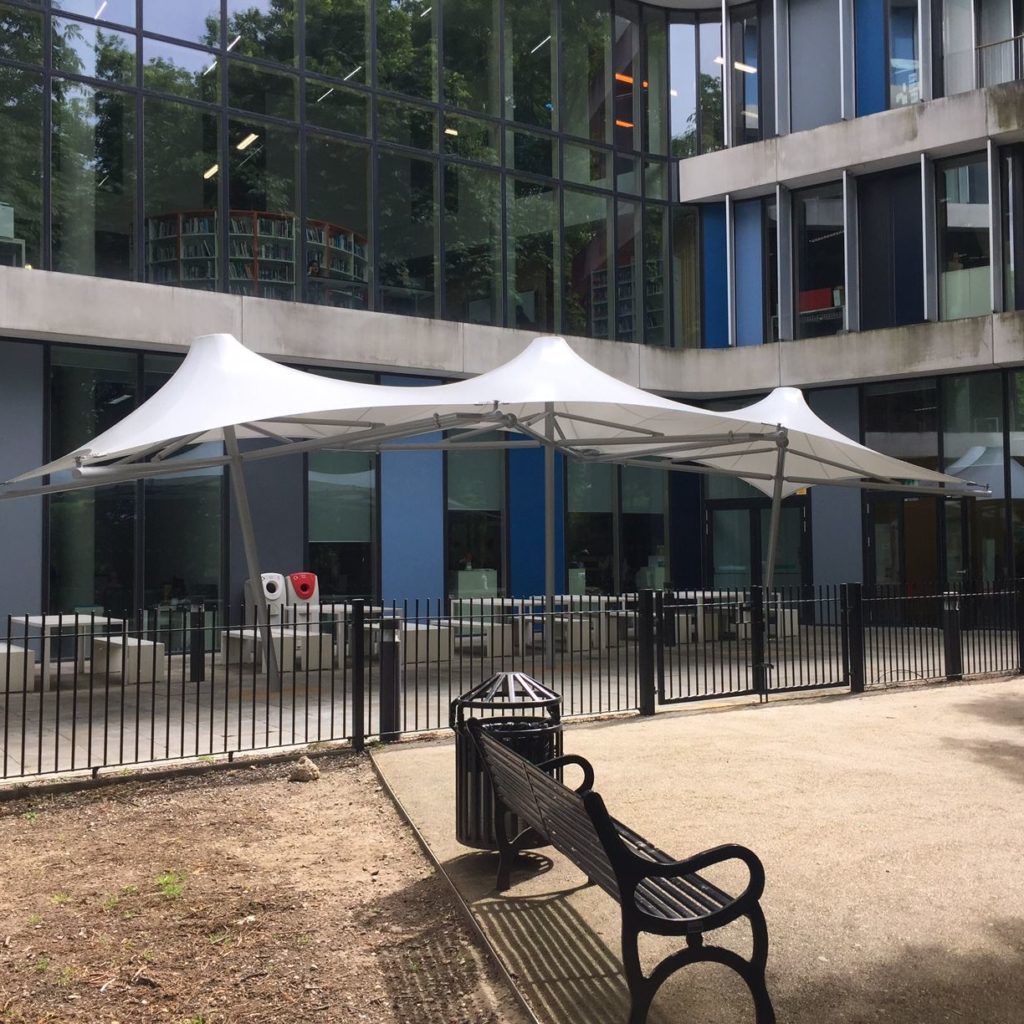 The Swift offers everything you could for in a waterproof canopy and more. This permanent double or triple conic canopy combines exceptionally strong tubular steel columns with horizontal radiating spars secured with tubular steel struts, complete with a patterned PVC membrane triple cone with graceful scalloped edges. These features ensure that the Swift makes a statement wherever it's installed.
Starting from 18 metres square and increasing to any possible length, this stunning conic canopy is ideal for creating permanent covered areas that are rectangular in shape. Perfect applications for the Swfit include but are not limited to pub and restaurant outdoor seating areas, hospital seating and waiting areas, sports spectator and fan zone areas and school playgrounds.
Pair with ArcCan infra-red heaters and LED lights for the ultimate alfresco experience!
As with all of ArcCan's standard products, the Swift Conic Canopy is guaranteed for 10-years against heavy rain, wind and snow, and with a 20-year minimum life expectancy, you have peace of mind that you are investing for the future.
Wide range of fabric colours available
Accessories include lighting & IR Heating
Custom designs include multi-coned styles
Warranted for ten years under tension
ArcCan installation teams operate Worldwide
Warranty: 10-years on all parts
Structure Framework & Finish: Steel shot blast, zinc sprayed and polyester powder coated to any standard RAL or BS colour
Structure Width: Min 3m
Structure Length: Min 6m
Structure Area: From 18m2
Canopy Style: Double or Triple Conic
Canopy Shape: Rectangle
Free Standing: Yes
Available Fabric: PVC-Coated Waterproof
Modular Structure: Yes
Sides Available: No
Gutters: No (optional)