Whether it's a Bit of Summer Shade or a Fully Waterproof Solution, We Have an Answer for You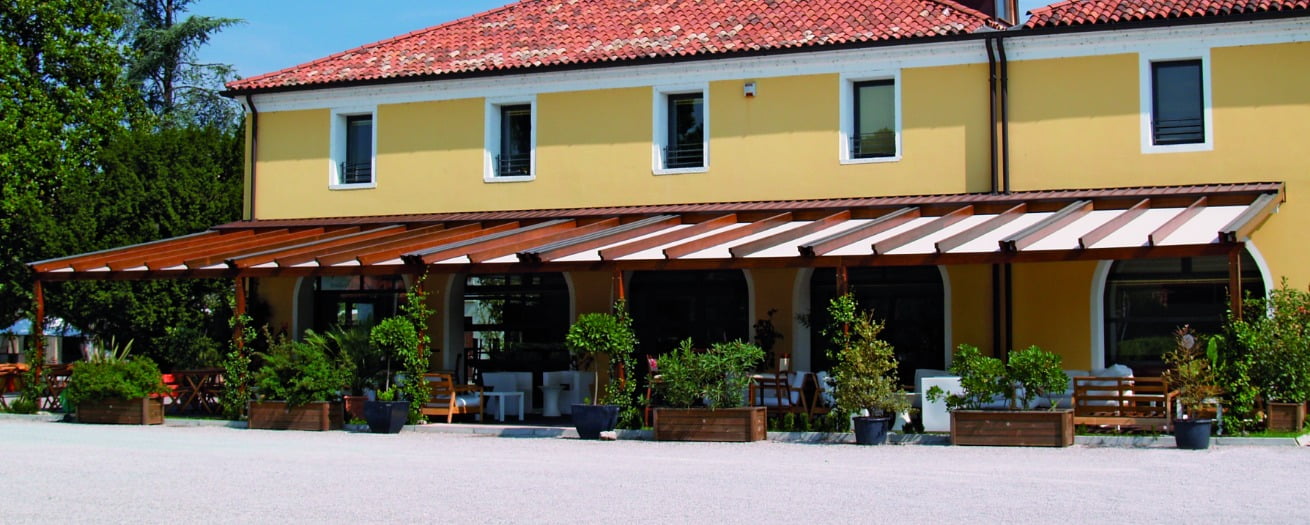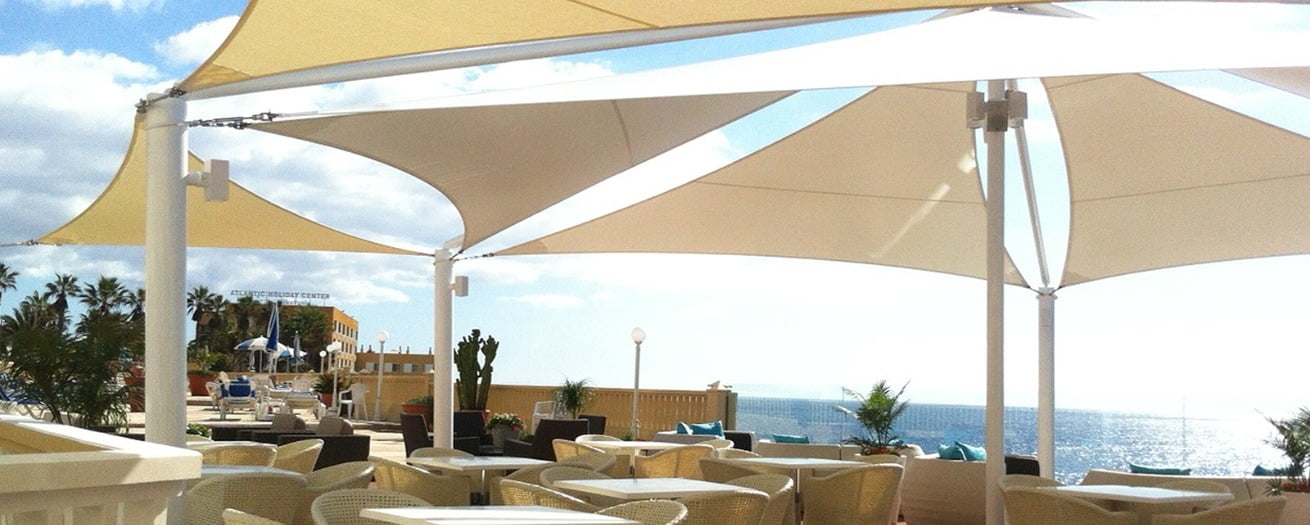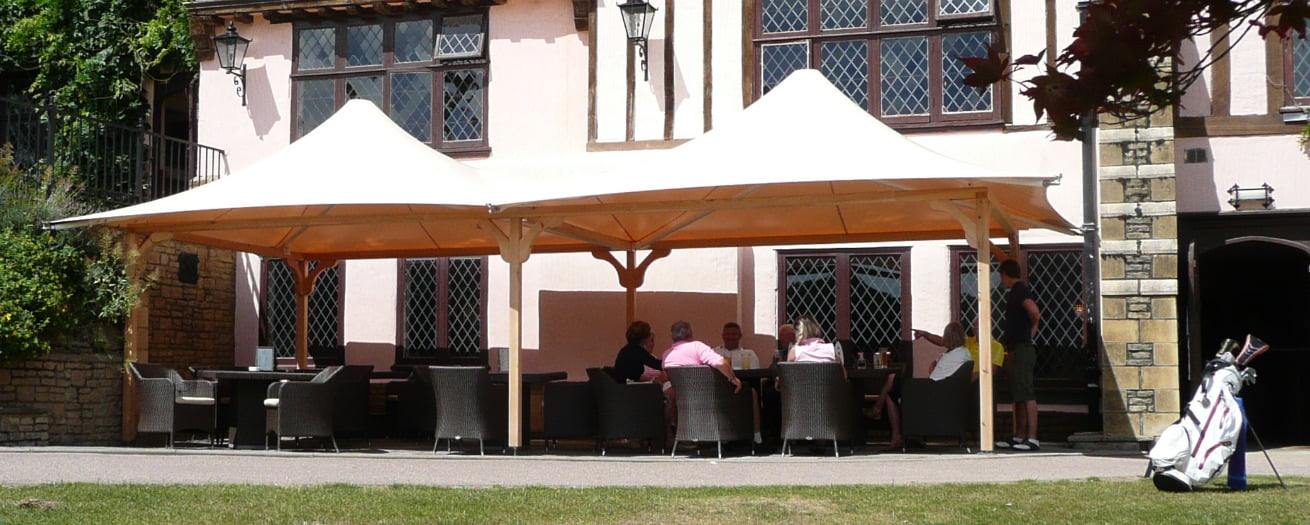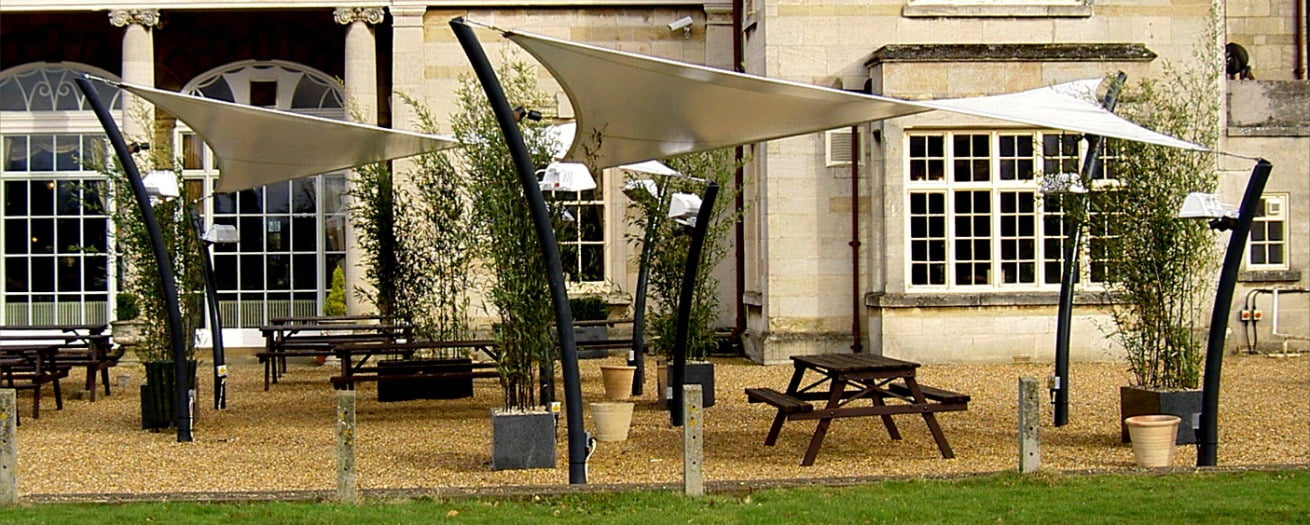 Outdoor dining in the UK is on the rise as more people become aware of the amazing health benefits that it can offer. Adding shelter to these outdoor spaces offers the best of both worlds - the ability to dine 'alfresco' but also having crucial UV protection on hot summer days and rain and snow cover.
We have a wide range of canopy designs at your disposal - from tensile fabric umbrellas and cones to retractable pergolas and bioclimatic structures. Our canopies can be left open or enclosed with fabric side panels, fixed or sliding glass doors, and finished with heating and lighting accessories.
Outdoor Dining Canopies for Schools
In schools and educational facilities, our canopies make a fantastic addition to outdoor seating areas and can cover any space from singular picnic tables and benches all the way up to fully enclosed dining halls capable of seating 200 students. These covered outdoor spaces provide light and airy shelter that encourages students to get outside in the fresh air and promotes social interactions.
Outdoor Dining Canopies for Restaurants, Pubs & Hotels
In the hospitality sector, pub owners and hotel managers are also the beneficiaries of our outdoor dining canopies. The effects of COVID-19 were arguably felt most by those in the hospitality sector, however, the establishments that had covered outdoor seating areas were impacted the least. This was because they could open before many other pubs and restaurants that didn't have outdoor seating areas. With a restaurant cover, they were able to reliably sit customers outside even during periods of inclement weather.
If you think the demand for dining alfresco is just a fad accelerated by COVID, think again. According to a recent study, 82% of diners want restaurants to increase their outdoor seating.
Benefits of Outdoor Dining Canopies
Expand the number of sheltered diners at your facility 
Crucial UV protection 
Rain, wind and snow protection
Adds considerable value to the property
Improved sales for restaurants
Frees up indoor space - this is especially important in schools that are stretched by increasing pupil numbers
Outdoor Dining Canopy Projects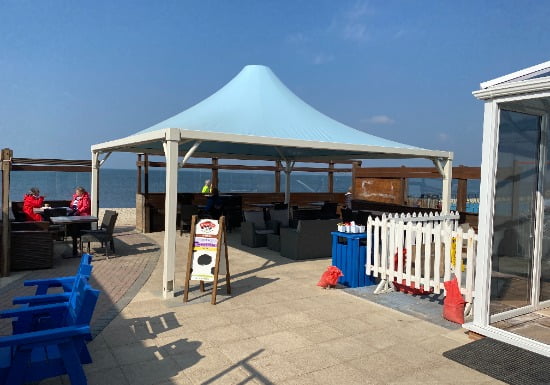 On The Water Restaurant, Lee-on-the-Solent
ArcCan is proud of this shading project completed at a seaside restaurant in Lee-on-the-Solent, where the restaurant now has an attractive covered outdoor dining space that has been engineered to withstand the required wind and snow loads for the location.
This means the addition of 20 covers that can be used all year round, regardless of the weather.
Kyson Primary School, Ipswich
We installed not one but four individual Concord hypar canopies at this primary school in Suffolk to give a stylish shading solution.
The tensile fabric structures provide year-round shading for students whilst leaving the space light and airy.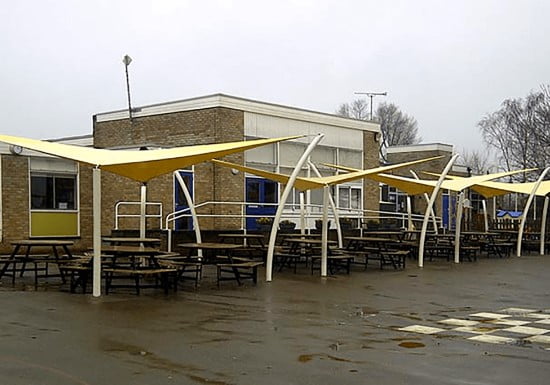 Design Options for Outdoor Dining Canopies