Ensuring Safer and More Enjoyable Outdoor Play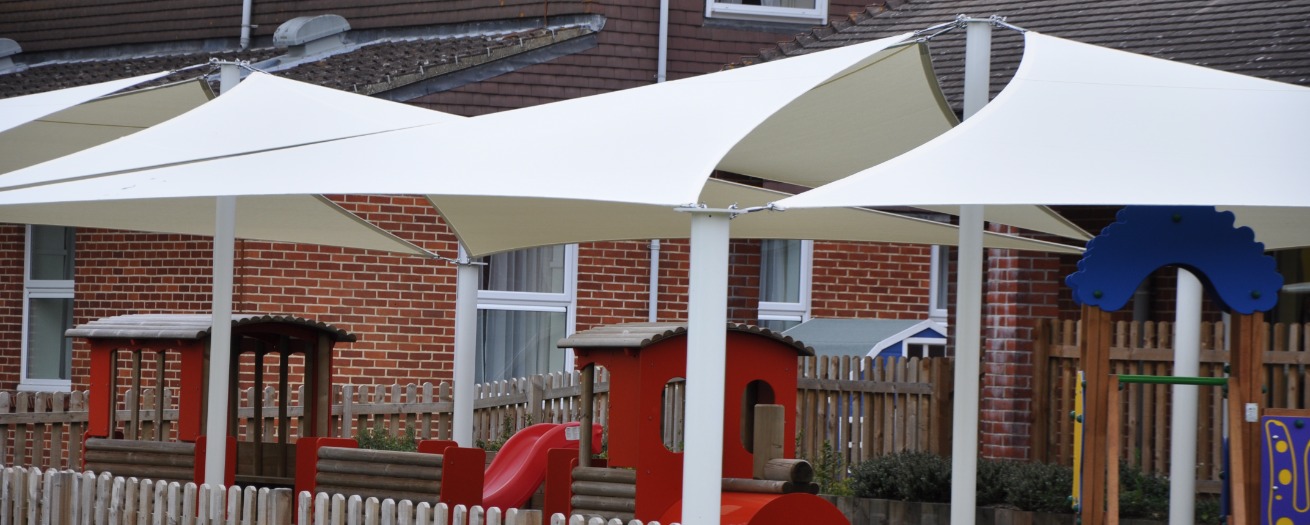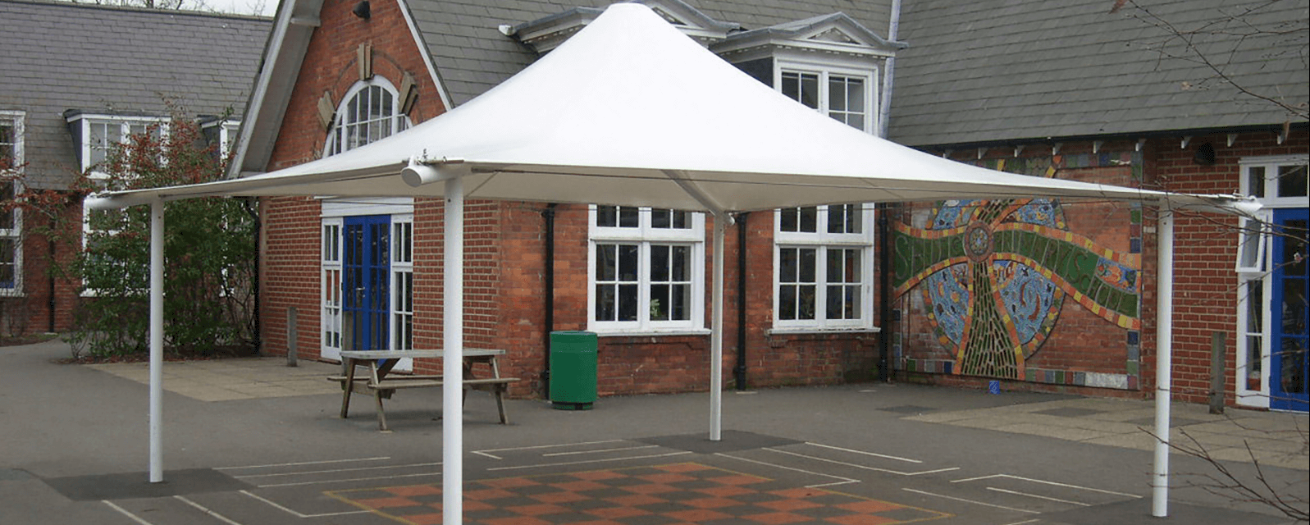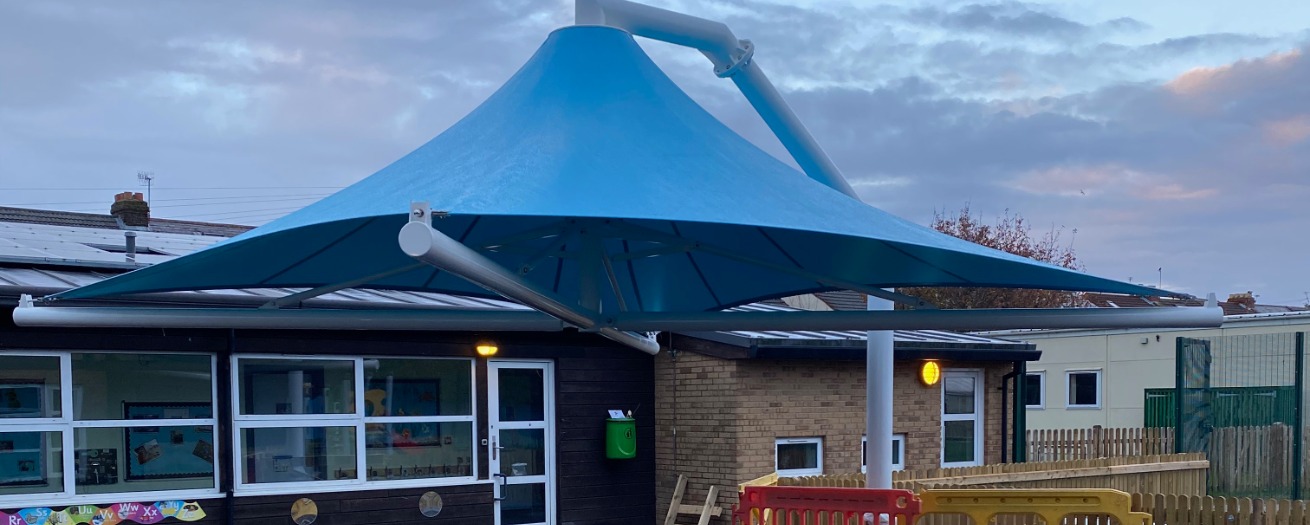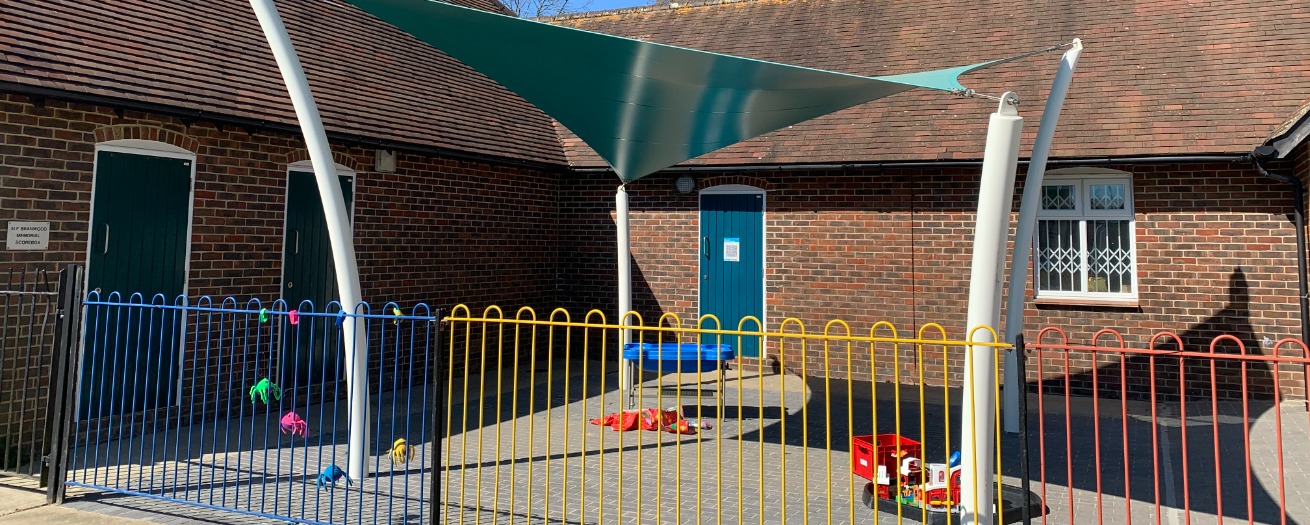 It's not much fun for children (or teachers!) being stuck inside during break times, and most would rather play outside where they can play and run around. With a covered play area, the outdoor play doesn't have to stop when it starts raining.
An ArcCan shade offers protection from the notoriously unpredictable British weather. Whether the sun is scorching or the rain is lashing it down, a good quality canopy will serve to protect students all year round.
Bringing young children out into the fresh air to learn and play is essential for their development, and our playground canopies allow healthy outdoor activities to be carried out in a safe environment where their exposure to harmful UV radiation is dramatically reduced.
It's important to provide sun protection for all school children but it's even more key in nurseries, primary and SEN schools where children may stay stationary for longer.
We have more than 50 years of collective experience when it comes to designing elegant yet practical playground canopies. All ArcCan canopies are guaranteed for 10 years of hassle-free shading
Benefits of Playground Canopies
Crucial UV protection for playing students
Rain, wind and snow protection
Adds considerable value to the property
Increase the use of an area
Can double up as an outdoor classroom
Playground Canopy Projects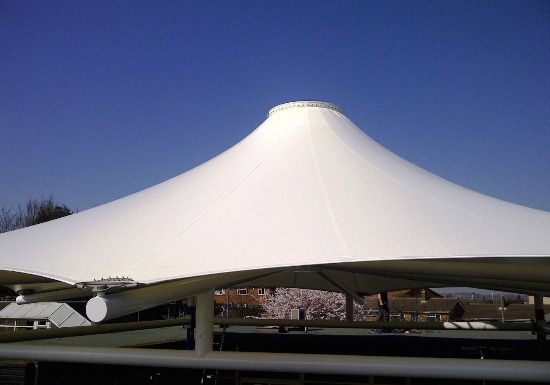 Redgate Primary Academy, Mansfield
Redgate was struggling to make use of their playground all year round – we all know how the British weather can change suddenly from being sunny one minute to a heavy downpour the next.
For this project, we modified our Fontwell tensile fabric conic gazebo by making the structure taller than normal. This meant that the cone sat comfortably above the surrounding buildings, allowing for rainwater to be directed onto the roofs and gutters of the buildings.
WWT London Wetland Centre, Barnes
The WWT London Wetland Centre is a longstanding customer of ours and our canopies are an ever-present sight to the 1 million visitors that go to the wetlands reserve every year.
ArcCan have installed five shade structures at the wetland centre to date, including 3 x Concords, 1 x Chelsea and the Cranleigh architectural umbrella as pictured.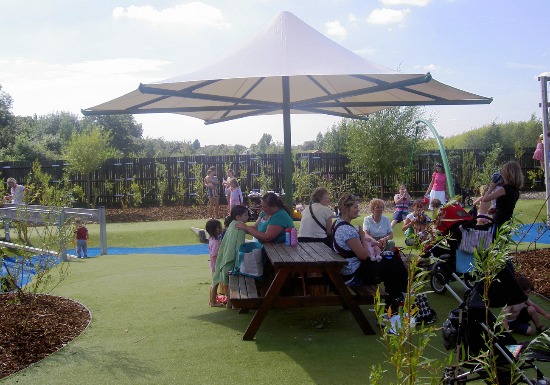 Design Options for Playground Canopies