Increase Dwell Times in Commercial Areas or Provide Essential Covered Links Between Buildings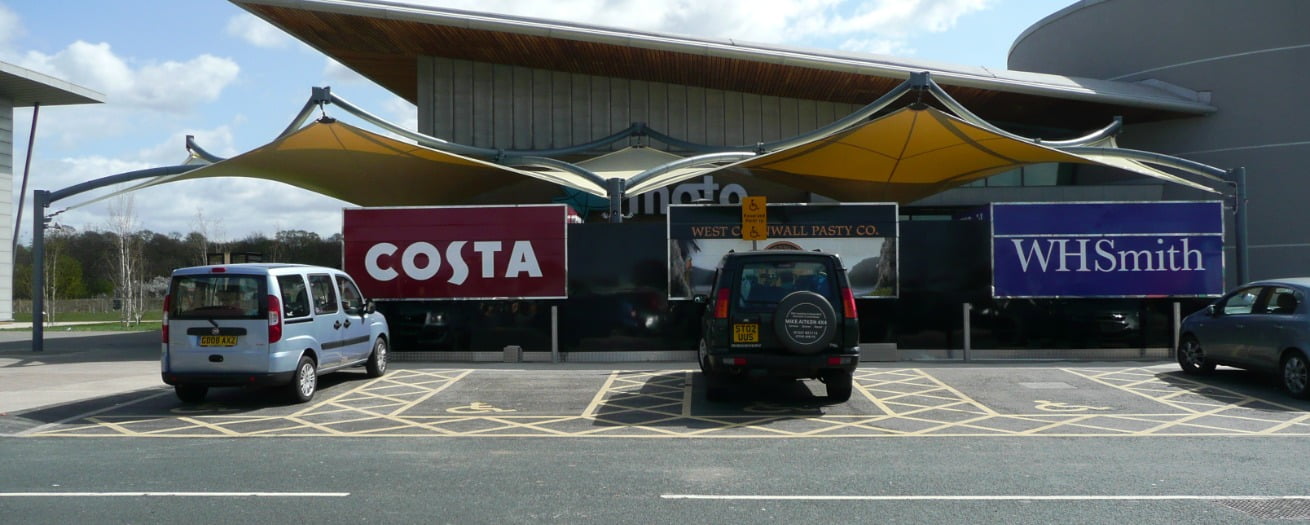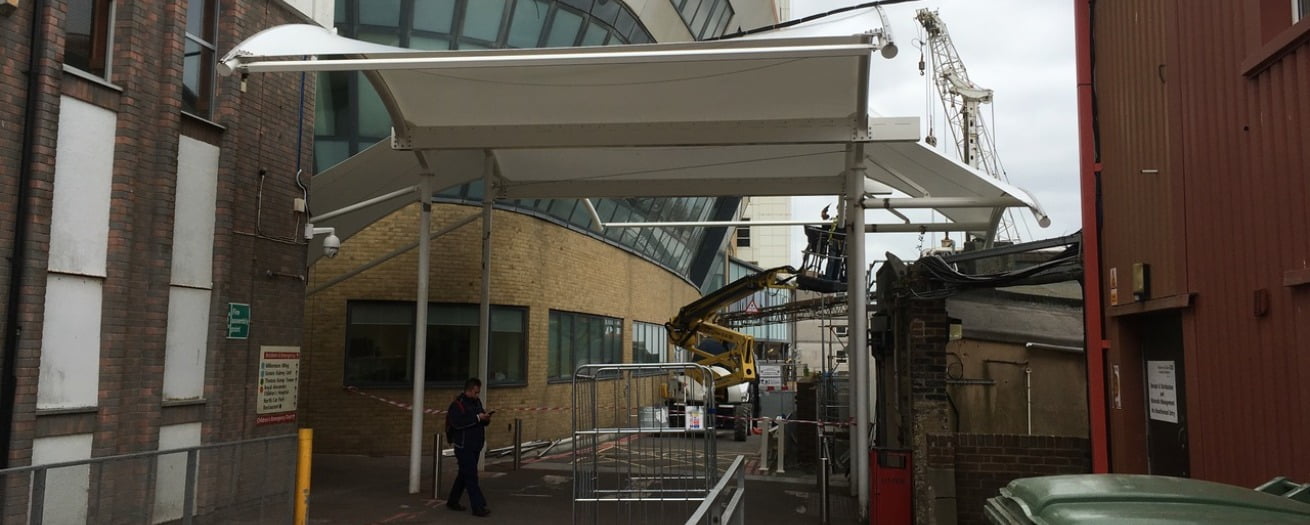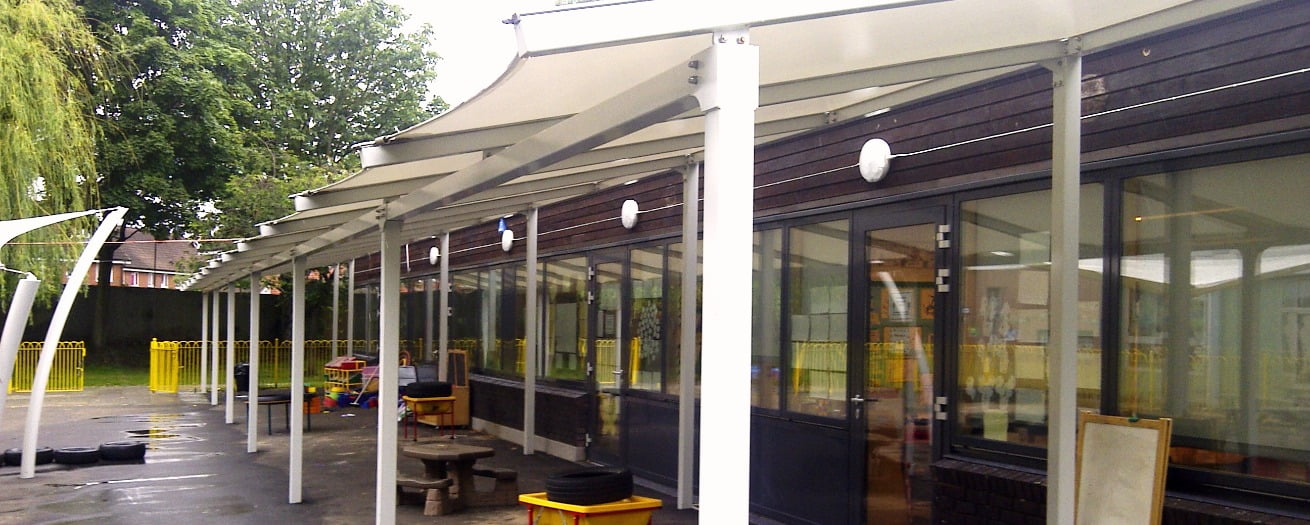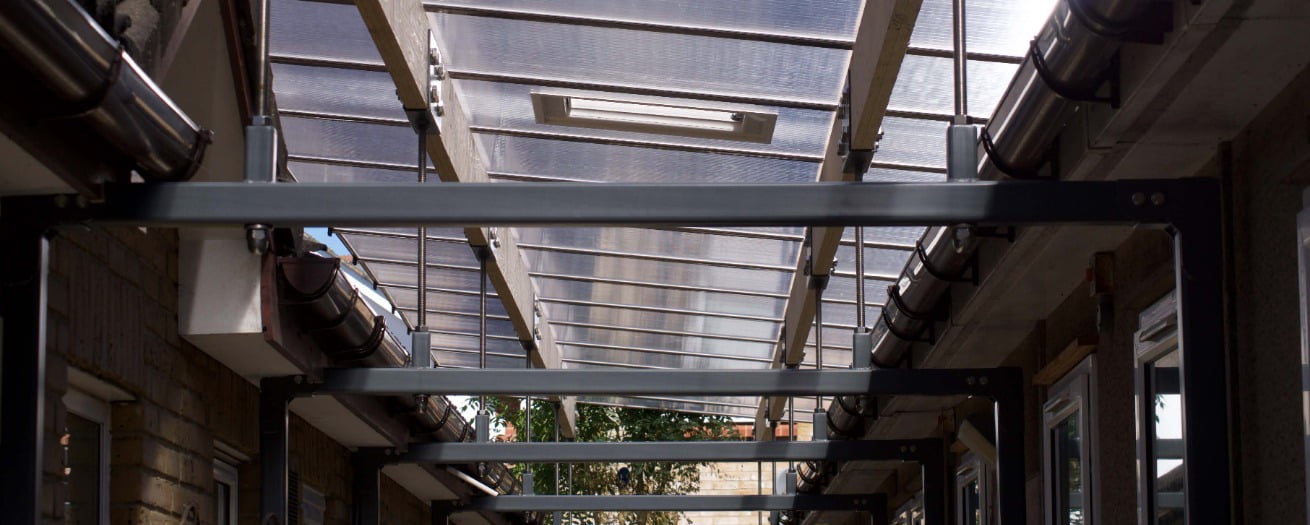 Walkways and transitional spaces are important considerations for any site manager or business owner. These are normally areas that receive high footfall and so it is beneficial to merge the transition from indoors to outdoors with a covered walkway.
Covered walkways usually consist of sturdy steel frames with either a tensile fabric or polycarbonate roof, and offer a valuable upgrade to any school, hospital, garden centre or retail outlet.
We have a wide range of pre-designed models suited to covered walkways in either straight or curved configurations. For special projects, our in-house design and structural engineering team can work off a bespoke specification.
In any case, an ArcCan canopy guarantees a full service life expectancy of up to 25 years, warranted for 10 years to provide year-round protection from the rain, wind, snow and sun.
Covered Walkways for Retail & Commercial
The addition of a covered walkway in commercial areas such as retail parks, supermarkets or zoos will likely lead to an increase in customer dwell time and footfall. This is why our customers in this sector often see an uptake in sales figures compared to before having a canopy.
Covered walkways also play an important role in industrial environments including distribution centres and warehouses, where they can be used as loading bay canopies and equipment protection.
Covered Walkways for Healthcare Services & Schools
Covered walkways are excellent for directing the flow of traffic from one building to another, making them useful at emergency services or schools and universities where visitors don't always know where they are going.
Not only do they help to direct people, but they are also fantastic at protecting staff, patients and students from the weather as they move across the site.
A covered walkway can also brighten up any outdoor space and create a more pleasant atmosphere.
Benefits of Covered Walkways
Direct the flow of traffic from one building to another 
Crucial UV protection 
Rain, wind and snow protection
Adds considerable value to the property
Increase customer dwell time and footfall in commercial areas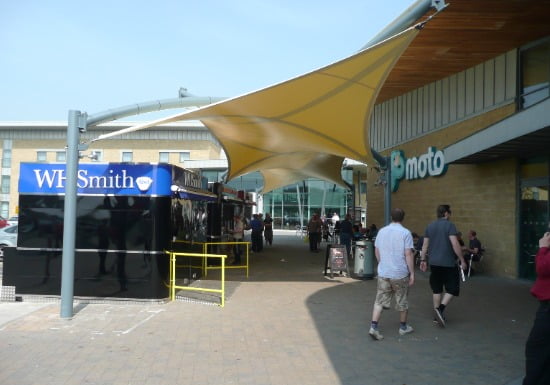 JWA Architects contacted us to design, supply and install a waterproof covered walkway in the area adjacent to the food and retail outlets in the external courtyard.
Moto wanted to see an increase in footfall and dwell time as they knew it would maximise the occupants' sales potential, including Cornish Pasty Co and WH Smith. The canopy was also to act as a covered walkway link to and from the main building to reduce travellers exposure to bad weather.
Royal Sussex County Hospital, Brighton
It was a pleasure to install this long barrel vault tensile fabric structure at the busy Royal Sussex County Hospital, in addition to the sensory play area canopy that we installed at the Royal Alex Children's Hospital on a separate project.
The work involved refurbishing part of the existing structure that was already in place by repainting the steelwork and installing new spars and replacement canopy membranes.
The majority of the work was completed at night to minimise the disruption to the hospital services.
Design Options for Covered Walkways